Web3 Development Company
Explore the potential of Web 3.0 development and provide your customers with an ultimate web 3 experience like never before. Web 3.0 has completely revolutionised the crypto world with the adoption of new-age advanced technologies. Our interactive Web 3.0 services leverage the technology to provide our clients with next-gen software solutions. As a pioneer web3 development company we strive for unparalleled possibilities and come up with innovative outcomes.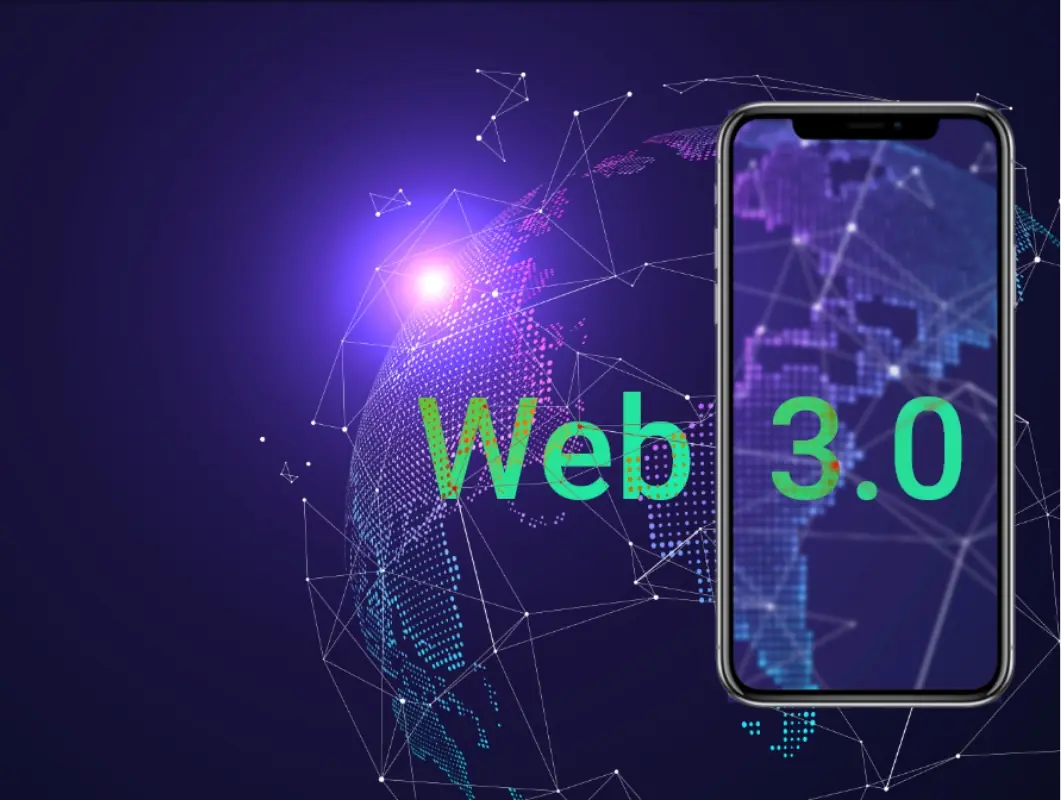 Web 3.0 Development
Web 3.0 is a breakthrough technology that has completely revolutionized the way digital Word Wide Web functions. It is a foundational layer for how the internet is used, offering websites and application services. It includes a wide array of new functionalities and capabilities, including decentralized applications, decentralized autonomous organizations (DAO), and more, that are based on different blockchain networks.
Leverage the potential of Web 3 networks that will operate on decentralized protocols. As a leading web 3.0 development company, our team of experienced blockchain developers work meticulously to build and deliver innovative solutions that result in unparalleled outcomes. We utilize advanced technology and techniques to provide tailor-made custom Web 3.0 development services. Our professional team can help you design and develop exceptional outcomes. Experience is what allows us to deliver the business idea to the best of our abilities.
Features of Web 3.0 Development
Web 3 is a term that can be perfectly described as 'next-gen internet'. It includes a series of advanced technologies like Blockchain, Internet of Things (IoT), Virtual Reality (VR), Augmented Reality (AR), Machine Learning and much more. Even though the technology is still rising, its use cases and features are bound to revolutionize the way the internet works. Truly because the applications and software implemented on Web 3 endeavour to make life different, and bring in the concept of utilizing smart systems anywhere.
Decentralization
The blockchain acts as the backbone of the next-gen internet that is Web3. It decentralizes the control and access of the users. Decentralized provides the internet with an engaging and transforming experience when it comes to storing and managing data.
Internet of Things(IoT)
IoT can be the best thing ever to build a result-oriented machine-to-machine communication making it simple and fast to deliver sophisticated information through data resources. In simple words, the Internet of Things connects any device to the internet along with other connected devices. It is a network of internet-connected things and people. This allows them to easily connect and share data and information.
Ubiquity
Ubiquity means having the capability to be everywhere simultaneously. Although Web 2.0 is already ubiquitous, Web 3.0 takes it to a whole new level by making internet access available for all, anywhere, and at any time.
Semantic Web
Analyzing the semantics would allow machines to decode the context and emotion simply by analyzing the data. This allows providing a better user experience which is directed by improved data connectivity, and optimal results without human intervention.
Spatial Web and 3D Designs
Many regard Web3 as a spatial web as it bridges the gap between physical and digital by transforming the graphics, by bringing into focus the 3D graphic designs. The 3D graphics bring in an exciting experience not just in the gaming sector but also in eCommerce, real estate, music, and others.
Personalization
Web3 solutions can be customized based on your project requirements and individual preferences. Our team of experts understand diverse personalization needs and suggest creating personalized portals and practical implementation strategies for best results.
Web3 Development Services
The core Web 3.0 applications depend on the decentralization of the applications and advanced technologies like blockchain, AI, AR, VR, and others. As a leading Web 3.0 development company, we have been working with blockchain-based products and applications for a long time now. Our team has vast experience in blockchain, which makes it easier to upgrade themselves with advanced technologies like Web3. We have served clients worldwide with successful projects in web3 and blockchain-based apps. Our team assists businesses from all walks of the industry and sectors with our meticulous knowledge.
Web 3.0 Platform Development
We have a team of developers who are experts in building decentralized and token-based projects. The platform moves around the concept of blockchain technology and is here to completely transform the digital era.
Web3 Application Development
Quickly launch your decentralized app from scratch with our exclusive web3.0 development solutions. We make sure to provide you with the best application development solutions that take customization to a whole new level and can help your business generate great benefits.
Web 3.0 Integration Services
Our team of blockchain developers creates user-oriented platforms that can generate exceptional user experiences that are integrated with the modern and advanced features of existing platforms. This helps in enhancing the overall performance as well as boosts the security of the data.
Web3 Game Development
Our Web3 development services allow you to provide an exceptional gaming experience to the players. We build next-gen games with excruciating amazingly engaging features, in-game assets, and blockchain security.
Store Development with Web 3.0
With our exceptional web 3.0 development services, our team can help you completely transform your eCommerce business and create a position in the market. Our eCommerce Web3 solutions help you provide a great user experience to the customers.
Real Estate Platform Development with Web 3.0
Escalate the performance of your real estate development platform, you can boost the hype for your real estate platform and make it more accessible to the audience. With our professional real estate web 3.0 development solutions, you can completely transform your business sales.
Social Platform Development with Web 3.0
We offer web 3.0 social platform development services that you can use for social media platforms and reward the users of the platform with cryptocurrencies and tokens. This happens to be the next evolution to create smart app messaging, media sharing applications, and more.
Web3 Content-Based Applications
Allow your users to easily create and share their content with a safe and secure web architecture. We utilize machine intelligence to customize the client requirements more appropriately.
Web 3.0 Metaverse Development
The future of the internet promises a virtual world with machines that can create an amazing user experience by utilizing the virtual infrastructure. We help you launch suture-ready metaverse projects that are powered by blockchain and support AR/VR, 3D designs, metaverse apps, and decentralized platforms.
Web 3.0 NFTs
Non Fungible Tokens on Web3 allow you to provide a unique experience to the users. The web3 solutions aim to not just decentralize the NFT platforms but also let your users gain more control over buying, selling, trading, and minting of the Non-Fungible Tokens.
Explore New Possibilities & Growth Opportunities with Web3 Development Company
Web3 Development Company Process
As a leading Wbe3 development company we follow a standard and result-driven approach to delivering the best, trusted, and secure outcomes.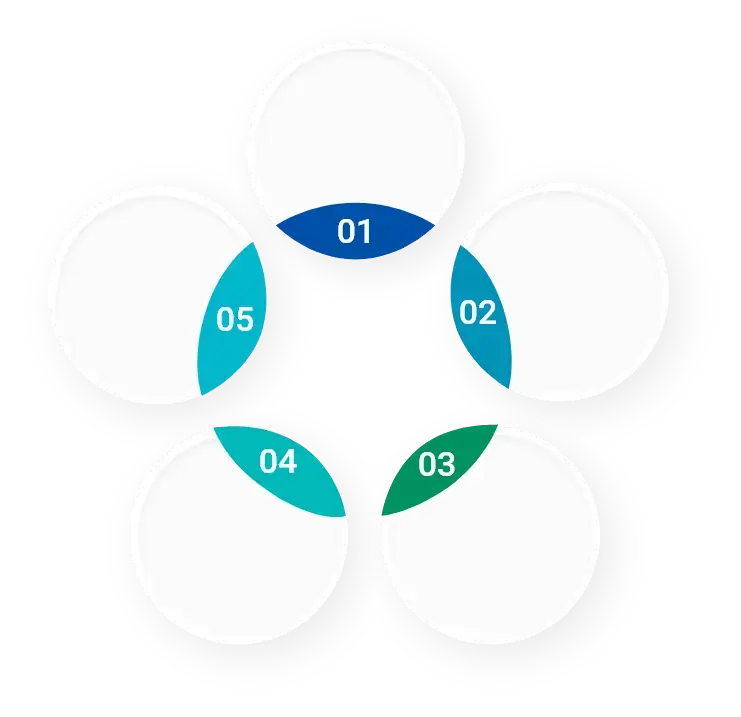 Web 3.0

Development Process
Discovery
Our team researches the market, learns about your business, defines the goals of the project, and pain points and sets priorities for the tasks that need to be delivered. This phase includes brainstorming, and mapping out innovative ideas.
Designing
We turn your dynamic idea into a realistic, user-centric and ROI-generating project. This phase includes prototyping, and UI/UX design.
Developing
This phase includes meticulous programming and coding based on the design that is first approved by the client. Our developers make sure to implement blockchain technology that is best suited for your project or as specified by you.
Testing
We have a team of Quality Analysts and Testers who work on identifying bugs and errors to ensure the product quality is exceptional. This ensures the final product is market-ready.
Deploying
Agile development and rapid testing results in fast deployment of the final product. Once you approve the final product our developers will launch the final product on the live server.
Why Choose Us for web3 development Services?
With years of experience in blockchain development, we have pioneered web 3.0 development and provide top-notch solutions. With innovative ideas and blockchain expertise, our team can deliver exceptional web3 solutions in the market. We have been developing Web 3.0 development platforms and other services for a long time now. Our excellence in brainstorming, designing, development, testing, and deployment is what makes us the best choice for your business. We help develop the platform from scratch along with customizable features.
Advanced Cutting-Edge Technology
Proficient Team of Blockchain Experts
Frequently Asked Question
Do you want to know more about web3 development services? Check out the FAQs section for more information.
Q. What technology stack do you use for Web 3.0 development?
The core of web3 technology is based on decentralized applications and advanced technologies like blockchain, Artificial Intelligence, Machine learning, AR, VR, and others. However, the entire technology stack required depends upon the development based on the project.
Q. Are web3 applications secure?
Web 3.0 solutions are based upon a decentralization network. The web 3.0 platform development applications are very much secure, encrypted and cannot be traced which makes them very secure and fool-proof.
Q. What are the benefits of web3 solutions?
As a leading web3 development company, we make sure you can make the most from this technology, and generate profits for your business.
No need for the third party
Improved compliance regulation
Enhanced security
Better accountability
Q. What is the main difference between web 3.0 and web 2.0?
Web 1.0 provided basic access to the internet across static websites. Its successor is web 2.0, which is mainly websites and apps that utilize user-generated content for the end-users. Web2 is used mainly for the websites that we see everyday today and mainly focuses on user interaction. Talking about web3.0. It mainly focuses on the use of advanced technologies like blockchain, machine learning, AI, VR, AR, and others.Web3 mainly focuses on the use of decentralized networks.
Q. What are the blockchain networks you work with for web 3 development?
We work on all kinds of blockchain networks like Ethereum, Binance Smart Chain, Polygon, Solana, and others. We can customize based on your project needs.
Q. What is the need for web3?
Decentralization is what has given rise to web3 development company. Here the user data is not specific to the users but passes across nodes which are further connected to different devices. Web3 gives power to the hands of the users. Also with the implementation of blockchain web 3.0 aims to revolutionize the smart system.
Services
For web3 development company once you discuss your project with us and let us know the requirements , Our technical specialist will organize a call with you to go over your requirements in more depth