Initial DEX Offering Development | IDO Development Company
IDO development company facilitates fundraising opportunities for your upcoming dream project through a decentralised exchange network. Our Initial DEX Offering services provide structured fundraising programs for your crypto project. IDO (Initial DEX Offering) necessitates tokens that represent any type of asset that is launched on the decentralised exchange. Launch the IDO platform and provide your business with ways to engage with the community in a way that boosts your products and services.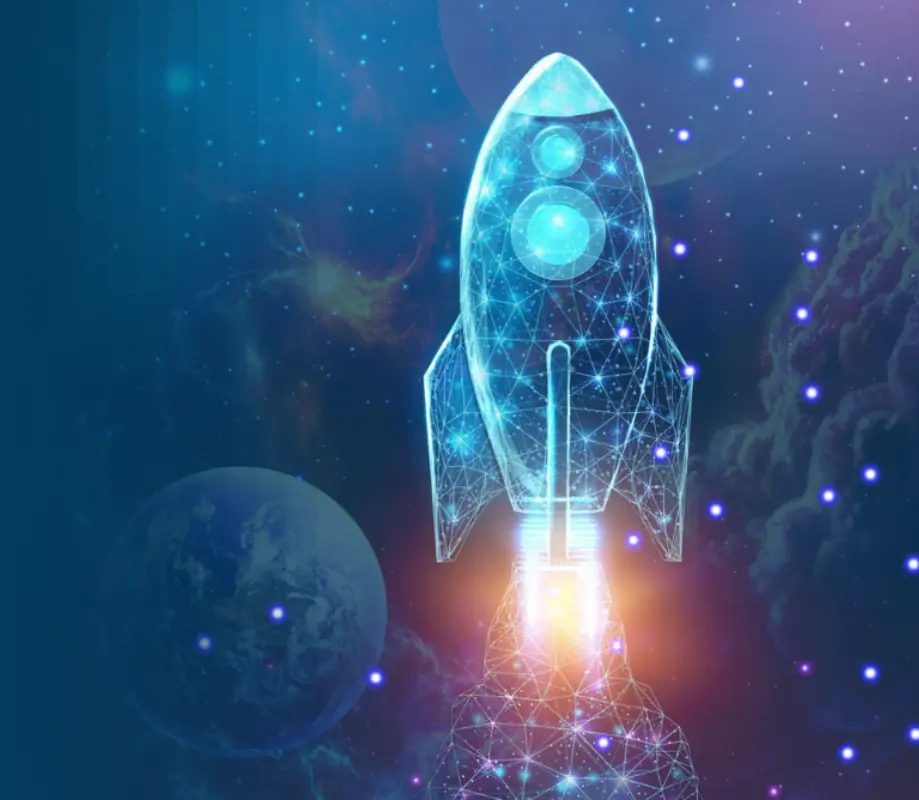 IDO (Initial DEX Offering) – A Productive Fundraising Model
Blockchain has completely revolutionised the way digital currencies function. The modern era of digital assets is experiencing a complete transformation, as the distributed ledger system offers fool-proof security for digital assets. This has created huge traction for investors and entrepreneurs to dive and be a part of a thriving decentralised exchange (DEX) platform. The blockchain network offers fundraising opportunities (IDO) to empower the decentralised exchange platform. Develop your very own IDO fundraising model and make the best use of decentralised exchanges as it represents the set of tokens that are present as a basic set of assets.
How Can IDO Tokens Help With Your Business?
Initial DEX Offering (IDO) is a digital token that helps in launching a project through decentralised exchange liquidity. The IDO tokens represent the digital assets in the decentralised exchange and the digital assets can be used as a cryptocurrency. The Initial DEX Offering helps in raising funds for upcoming crypto projects. The IDO development solutions can be useful in different aspects. You might be waiting to try your hands in the crypto space with your upcoming project. Or maybe a keen investor, wanting to make investments or simply an owner of an IDO platform like the launchpad. Anyone can make fortune and benefit from the IDO platform as it utilises the decentralised exchange to issue the tokens and sustain liquidity.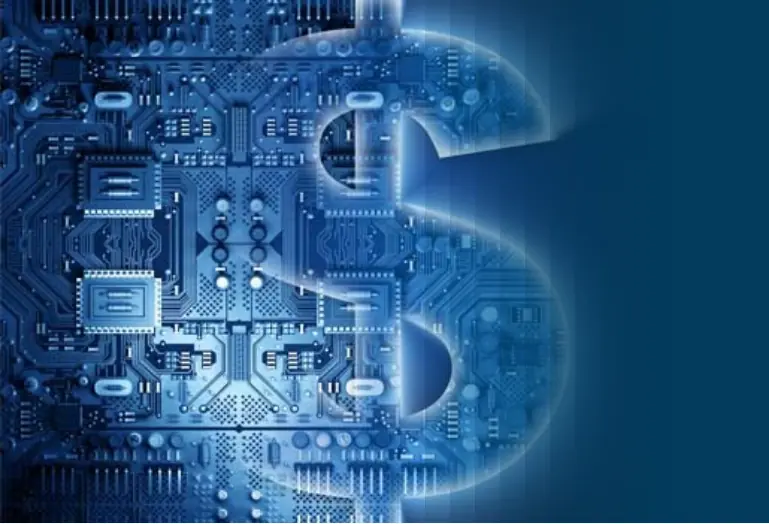 IDO Development Services
An IDO token is what allows you to launch your project through a decentralized exchange. The IDO tokens represent the assets of the decentralized exchange. The assets can be in the form of videos, cryptocurrencies, music albums, and more. The Initial DEX Offering allows you to make better decisions over the digital assets in the market.
Create Strategy and Roadmap
As a pioneer IDO development company, we help businesses frame an adequate strategy along with a roadmap that can result in a profitable plan. This will help your business generate sufficient funds for your new project.
Whitepaper Creation
We have a team of technical writers who are experts in drafting comprehensive whitepapers on the subject of matter. This allows you to enter into the crypto market and let investors know about every detail of the project.
Integrating Blockchain
We provide top-tier IDO development services that include developing secure, robust, automated decentralized exchange platforms that are integrated with blockchain technology. Our IDO development platform services can be customized based on the blockchain you require to integrate into the project.
Token Development
This is one of the most essential parts of launching the IDO platform and listing the token. Our IDO developers are experts and well-experienced to create IDO tokens specifically for your business in Ethereum and Binance blockchains. We help you securely create custom tokens to enhance the experience of your users.
Token Listing
To have a successful IDO, you need to list your token on the right exchange. Our crypto experts will help you find the right exchange where the investors will be interested in your project. The experts will also assist you in the launch and listing of the token on an efficient decentralized exchange platform.
IDO Marketing Services
Marketing services are crucial in identifying where your project leads and how you can promote it to the investors and other participants. Our IDO marketing makes sure that your project is promoted across multiple digital platforms as it would capitalize on your business and give it a competitive edge over others.
Perks of Initial DEX Offering Development Services
You can develop your IDO platform and be a part of a very innovative IDO fundraising model and utilize the decentralized exchange. The IDO launch platform development can be designed and developed by our IDO developers to offer great benefits for the users. As a leading IDO development company, we develop your IDO so that your business can deliver quality service to the end-users directly on the blockchain.
Prompt Liquidity
This is truly one of the most important benefits of Initial DEX Offering platform development. An IDO offers its user immediate liquidity to a token on the exchange platform. This means that you can almost instantly buy or sell your token, and even convert these digital assets into fiat currencies. During the initial phase, it may take a little time to obtain liquidity, however, after a while prices do increase.
Quick Trading Opportunities
The minute the project is launched, the investors can start trading the tokens. Thus it gives opportunities to the investors to buy the tokens at a much lower rate, and later sell them at a higher rate after the launch of the IDO platform. Due to instant trading opportunities, many investors are likely to buy the tokens, which helps in increasing their value.
Equitable Fundraising Opportunities
When you go for IDO, it facilitates your business directly to the public. IDO offers instant liquidity and can be traded immediately. It can prove to be a more beneficial method to raise funds for your project. Investors can buy tokens at a lower price. Thus the value of the token will increase as it goes for public sales.
Low Cost
Most of the time, Initial DEX Offering provides affordable listing options and an effective fundraising model for tokens. Moreover, smart contracts eliminate any interference from middlemen or third parties. The smart contracts control implementation in IDO controls the liquidity along with tokens. All you need to do is pay minimal gas fees which makes it a cost-effective solution.
Reliable & Secure Transactions
Every trade in the decentralized exchange platform is self-executed through smart contracts. Moreover, every trade is recorded under the distributed ledger blockchain network. This makes the IDO platform reliable and secure. Moreover, the decentralized exchange platform does not hold any crypto assets, thus making it safe from hacking.
Is There A IDO-Project on Your Mind? Looking for Ways for Fundraising & Development
Popular LaunchPads That Are Leading the Initial DEX Development
Undoubtedly launchpads are one of the best options to launch the IDO platform into the crypto world. You can find different kinds of crypto launchpads based upon different blockchain networks, each has its proficiencies and efficacy. Here are some of the most popular launchpads in the crypto market. 
BSC Pad ( Binance Smart Chain)
It is one of the best launchpads with excellent features that aim at resolving the existing complications. The platform can help in raising liquidity by issuing tokens. The platform aims to resolve the problems with the existing launchpads.
PolkaStarter (Polkadot)
Polka Starter is a community-based platform that connects new projects with early community members through decentralized Initial DEX Offerings. The platform has an amazing set of features with cross-chain capabilities and exceptional features.
CardStarter (Cardano)
CardStarter is a decentralized platform based on the Cardano blockchain network. The platform works like an accelerator and swapping platform, for early-stage innovators and a community of investors.
Solstarter (Solana)
SolStarter is a launchpad based on the Solana blockchain network that aims to increase liquidity in a decent decentralised manner. It is one of the launchpads that offers great feasibility and advanced features.
TrustPad
TrustPad is a decentralized launchpad that comes with multi-chain capabilities. On the blockchain network. It offers interoperability and a launchpad for IDO for upcoming projects. You can stake TrustPad tokens to get early access to new projects.
How to Launch IDO development Platform?
You can develop your IDO in the same way as the technology used for the governance of tokens, as a leading IDO development company we can assist you with the same. The Initial DEX Offering can be designed and developed by our expert team of IDO developers to offer great benefits to the users.
The IDO development can be effective in two possible ways – building the base architecture of the platform from the individual node, while the other method includes building the platform to provide exceptional features to its users through an operational framework in the form of blockchain.

Ideation
Innovate your offerings with creative ideas, and strategies, and help you launch an IDO development platform and upgrade to a decentralized network.
Create Strategy and Roadmap
Our team strategically plans a time-based roadmap to visualize your product in the right direction and serve the stakeholders.
Whitepaper Creation
Our team of technical writers puts into comprehensive information and every detail about your project through whitepaper drafting to tell the investors about your upcoming project.
IDO Token Development
We offer secure, customizable IDO token development services. Start your IDO token development and find great fundraising opportunities for your project.
Integrate Blockchain Network
We develop and integrate platforms with the blockchain network of your preference. We automate and secure Initial DEX Offering across various industries.
Launch & Support
We guarantee a successful product launch, and personalized support services through experts.
Why Choose Us for IDO Development Services?
As a pioneer IDO development company we offer exceptional services and solutions to help you with amazing fundraising opportunities amongst investors across the world. Our team of IDO developers design and develop blockchain-enabled platforms and optimize decentralized solutions based on your business requirements. Our team plays a significant role in developing and marketing the Initial DEX platform and creating a strategic approach to build trust amongst the investors and innovators. We have successfully launched several fundraising IDO platforms for different industries. Our product development team has great experience in IDO development solutions and the launch of IDO platforms across different blockchain networks.
Crypto/Blockchain Experts
Custom IDO Development Solutions
Frequently Asked Question
Do you want to know more about IDO  development services? Check out the FAQs section for more information.
Q. What is Initial DEX Offering (IDO)?
Initial DEX Offering is a fundraising model that provides fundraising opportunities to raise awareness and monetize your upcoming project on a decentralized network.
Q. What do you mean by IDO development?
IDO stands for Initial DEX Offering which showcases assets in the form of tokens, which are listed on the decentralized exchange. IDO development refers to creating tokens for assets so that they can be listed for sale.
Q. What are the benefits of the IDO platform?
There are numerous benefits of launching an IDO platform in the crypto market as:
Immediate Liquidity
AMM (Automated Market Making)
Spot Trading
Cost-Effective Listing
Safer Listing
Open to All for Fundraising
Q. How to launch an IDO development?
The IDO can be launched by the token issuer independently by listing the token on the decentralized exchange platform. Our team provides assistance and support throughout the development process..
Q. What is the way of Initial DEX Platform Development?
There are two ways to launch the IDO platform on blockchain as:
Build the IDO platform on the independent node operations.
Build the platform on distributed ledger i.e. IDO built on blockchain as it functions more effectively.
Q. What are some of the most widely used Initial DEX Platforms?
There are the most popular Initial DEX platforms in trend:
Polkastarter
Binance DEX
RAVEN
Uniswap
DAO Maker
Interested in Our Services
Our team puts in their time and knowledge to power up your business and deliver outcomes based on clients' requirements. Reach out to us to get an outstanding tailor-made proposal for IDO development services instantly.