Stellar Blockchain Development
Stellar development is an outstanding inbuilt distributed exchange that may link financial institutions and payment systems with individuals worldwide. Our Stellar blockchain development services has a team of Stellar specialists that have created customized tokens and other financial tools to simplify international payment systems. We will be happy to help if you want to make use of the Stellar blockchain's potential. Wallet building for advanced blockchain-based payment infrastructures with point-to-point transactions is one of our Stellar blockchain development services.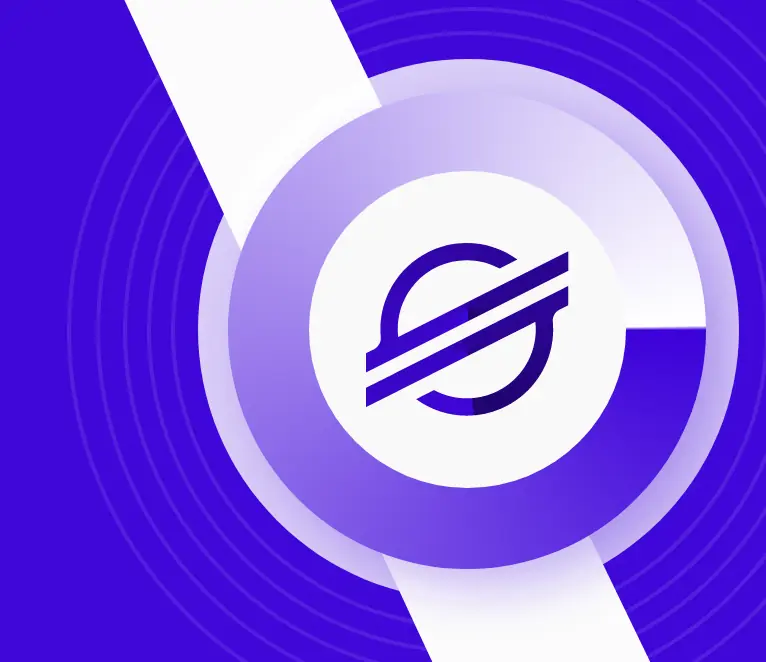 Stellar is a global, open-source, decentralised exchange network that enables low-cost cross-border financial transactions between any two currencies and digital currency. As well, Stellar, which uses blockchain technology to function like other cryptocurrencies, was co-founded by Jed McCaleb. While Stellar uses blockchain to keep the network in sync, the end-user experience is more similar to that of cash since it provides financial access and inclusion far more quickly, cheaply, and efficiently than most blockchain-based systems. Stellar has a built-in distributed exchange that enables users to carry out cross-border or cross-currency transactions without experiencing any hiccups, in addition to buying and selling currencies as they would in a regular foreign exchange. These excellent features can be used to implement a variety of use cases, including cross-border payment gateways, ICO, STO, and DAPPS.
Our Stellar Blockchain Development Services
Stellar is a decentralized system that enables the conversion of digital currency to fiat money. It permits currency exchange and provides nearly cost-free, quick, and reliable money transfers. The Stellar Development Foundation is in charge of running the open-source platform Stellar. A smart opportunity to invest in blockchain development is Stellar. Stellar provides the expertise in blockchain technology and market understanding necessary for you to succeed in this cutthroat industry. We assist companies in implementing Stellar development solutions, which push the limits of improving efficiency, privacy, security, and scalability.
Stellar Smart Contracts
Our team of experts, who are proficient in Java and Solidity, can create Stellar-based smart contracts. These smart contracts are coupled with global network nodes to carry out swift, dependable, fully automated transactions with no human oversight. We create use cases including escrow contracts, joint entity crowdfunding, lightning channels, and more using Stellar's smart contract features.
Smart Contract Audit
A thorough analysis of the code to find any potential flaws, security holes, or room for improvement before or after deployment. Our developers can audit current smart contracts and produce meaningful findings thanks to their domain expertise and in-depth understanding. to aid in creating better solutions.
DApp Development with Stellar
Our team of Stellar programmers creates decentralized financial programmes that power platforms for in-game purchases, micropayment services, cross-border payment apps, and currency exchanges. We can create effective distributed apps or DApps that will aid you in discovering real, enduring value for your company. We design DApps with your flexible and changing business needs in mind.
Stellar Blockchain App Development
Building scalable, secure, and reliable blockchain applications and wallets that work with all trading platforms. Horizon, an API server for the Stellar ecosystem, enables us to create impervious applications that connect all of your financial tools. Thus to create reliable and secure apps that can be integrated with all financial tools, we employ Horizon and the Stellar API Server.
Stellar Wallet Development
Using Stellar developmen  technology, we can create wallets that act as a secure digital safe for users to store their digital currency. With our extensive experience, we can create a safe and secure blockchain wallet for your project. To construct a Stellar wallet app to hold any digital currency, engage the assistance of our Stellar experts. To generate, receive, send, swap, and trade tokenized assets and digital currencies quickly.
Stellar Token Development
Our Stellar development company helps with the creation of unique tokens on the Stellar network that are compatible with any asset or money. Custom tokens on the Stellar network are being developed by our Stellar developers and are compatible with any asset and any digital or fiat money.
Stellar Consultation
To increase ROI for your company while leveraging Stellar blockchain technology to its full potential, we offer strategic counsel and guidance. Our team evaluates the viability of the Stellar blockchain for your particular business use case and identifies the technical requirements and tools needed to create dApps on the Stellar platform..
Why Stellar Blockchain Development?
It makes cross-border payments, transactions, and the exchange of digital assets quick, authentic, and secure. We create blockchain wallets, payment systems, and financial solutions using Stellar development services. In essence, Stellar wants to become a platform that connects financial institutions, creates new financial marketplaces, and facilitates frictionless money transfers. Some of the most important advantages of Stellar include the following:
Low-Cost Transactions
You receive a cost-effective payment solution that allows you to generate more revenue because the Stellar networks enable low-cost transactions. Users must pay the network minimum when there is little network activity. Currently, each operation costs 100 stroops (0.00001 XLM).
Fast Speed
Even the farthest corner of the globe can make transactions instantly. You receive a prompt and ideal resolution. The optimum trade-off between transactions per second, transaction fees, and average settlement time is provided by Stellar.
Scalable Network
A Stellar-based network can grow very quickly. It can carry out many transactions per second, including payments, offers, and fees.
Trackable Transactions
Due to the ease with which every transaction can be recorded and quickly acted upon in the event of a discrepancy, it offers a high level of accountability and transparency.
Secure Network
Public-key cryptography is used by Stellar Blockchain, indicating that the code is well-understood and has undergone extensive testing for good security.
Trustworthy
We are a renowned Stellar development company providing solid solutions thanks to our completely transparent Stellar development approach.
Process of Stellar Blockchain Development
Our Stellar blockchain development services help businesses go to the next level of security and efficiency by identifying process obstacles and developing, designing, and implementing.
Identifying the Platform
Based on the business requirements and the type of solution framework to be produced, the consulting team chooses the platform that is the best fit.
App Development
Delivering a solid, economical, and dependable solution requires the front- and back-end development of apps as well as rigorous testing.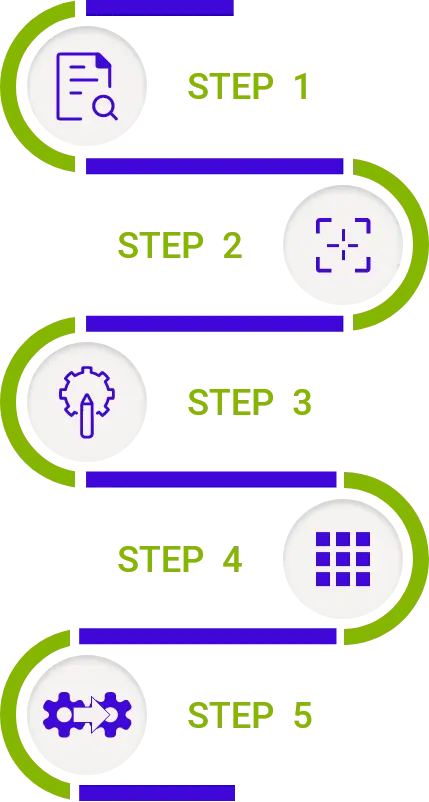 Requirement Analysis
Expert Stellar consultants and developers evaluate the current solution to determine whether a application can be implemented, benchmarking business objectives at each stage
Development of PoC
Creation of a workable prototype through ideation, design, and development to verify the use case. The demo is intended to evaluate whether the full-fledged solution is viable.
Integrating Blockchain Apps
Monitoring of company operations within the scope of the solution's integration with other software, processes, and applications.
Why Choose our Stellar Blockchain Development Services?
Organizations can grow and future-proof Blockchain-powered transformation with the help of our comprehensive Stellar blockchain development services. Our unrivalled expertise in cutting-edge technologies like AI, digital, data, and the internet of things has contributed to the successful implementation of specialized applications. Organizations can grow and future-proof Blockchain-powered transformation with the help of comprehensive products. Our unrivalled expertise in cutting-edge technologies like AI, digital, data, and the internet of things has contributed to the successful implementation of custom applications.
Industry Specific Experience
Frequently Asked Question
Do you want to know more about Steller blockchain development Services ? Check out the FAQs section for more information.
Q. What is Stellar Blockchain?
Stellar is a blockchain-based, open-source distributed ledger network that aims to integrate all financial institutions worldwide on a single platform. It enables the creation and trading of digital copies of every type of currency.
Q. What is the cost of Stellar blockchain development?
The cost of stellar blockchain development services depends on many factors like the project scope, tech stacks used, engagement models, project goals, and more. Again our stellar experts make sure to provide the best quality along with cost-effective solutions.
Q. What is the use of Stellar blockchain?
The Stellar network is used by the Stellar Payment Network to conduct low-cost international transfers of digital currency to fiat currency. Stellar serves as a seamless link between people, financial institutions, and payment systems. The cryptocurrency of the Stellar network, a distributed ledger Blockchain network, is called Lumens (XLM).
Q. What are the benefits of Stellar blockchain development?
The market for digital currencies has seen a major uptick recently. The main drivers of its expansion are viability, security, and privacy, and technology has significantly aided its development. Stellar is a fantastic option for blockchain development since it is an open-source platform that enables you to harness technology affordably while using all of its wonderful features.
Q. Why go for Stellar blockchain??
It is a decentralized open-source protocol made for the transfer of fiat money or digital currencies. It allows for the execution of cross-border transactions involving two different currencies.
Interested in Our Services
Our team puts in their time and knowledge to power up your business and deliver outcomes based on clients' requirements. Reach out to us to get an outstanding tailor-made proposal for stellar blockchain development services instantly.