Chainlink Blockchain Development Company
At Blockchainatic our developers use Chainlink, an intuitive framework, to create hybrid smart contracts. We leverage the newest Chainlink functionality, which allows for interoperability between off-blockchain sources and on-blockchain smart contracts via oracles. As a leading Chainlink development company, we have a team of specialists with extensive knowledge of cognitive technologies who can assist you in creating very scalable dApps. Use robust chainlink to connect your smart contract on the blockchain network with the off-chain real-world applications to get end-to-end stable support.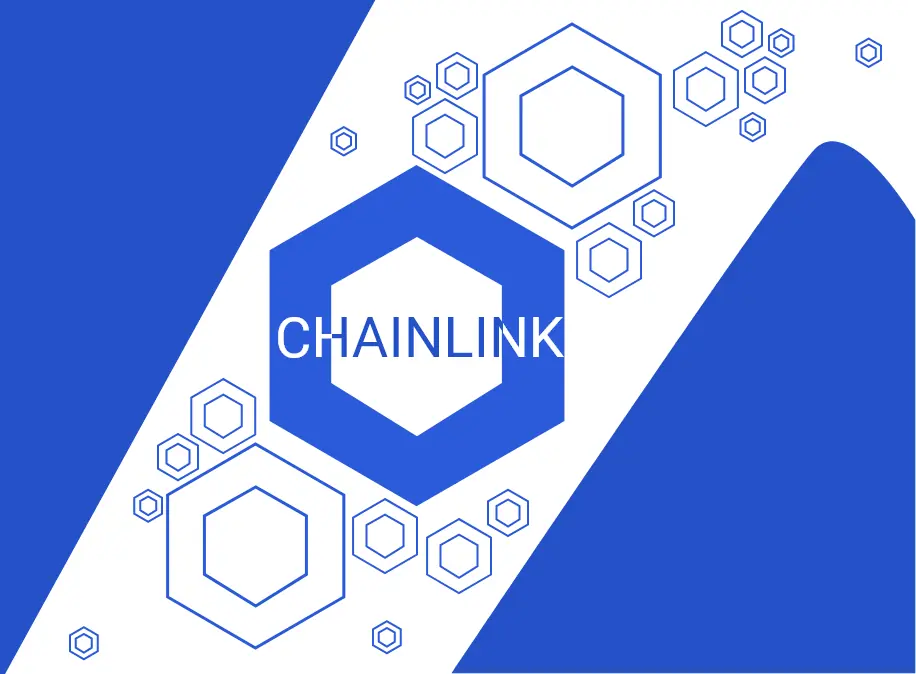 Create
Smart Contracts

with Chainlink

We specialize in a chainlink blockchain development company with a focus on smart contract development. Bring your smart contracts into our off-chain applications. The Chainlink and Network Integration provide Big Data Business Solutions for Distributed Ledger Technology. Through our cutting-edge ChainLink development solutions, we provide full support for integrating your blockchain with the current company infrastructure. Blockchainatic is a reputable Chainlink Blockchain Development Company with years of experience building decentralized applications on the Chainlink technology.
Third-Party API Integration
Take advantage of our Chainlink support to link your smart contracts to any third-party APIs.
Integrating Verifiable Randomness
We assist you in creating trustworthy smart contracts. Utilizing chainlink's verified unique function for the creation of random numbers.
Implement Price Feeds
Connect your smart contracts to pricing data, such as the most recent price and past price data, using Chainlink.
Chainlink
Blockchain Development

Technology
A decentralized Oracle network is Chainlink. A blockchain-based middleware programme called Chainlink (LINK) is intends to operate as a bridge between non-blockchain and blockchain technologies.
Chainlink, which functions as an oracle network, enables smart contracts to interact with off-chain data providers including bank accounts, data streams, and online APIs. With the help of off-chain data, smart contracts are now able to analyse contract variables. A contract that codes into a system is known as a smart contract.
Certain functions in a smart contract will only function if specific criteria and conditions is confirm. Smart contracts need more external data to fulfil their data needs to work properly. Blockchainatic is a well-known blockchain development company that specializes in creating smart contracts. With our ChainLink Solutions, you can connect your smart contracts to off-chain applications. We provide total assistance in using powerful ChainLink to connect your blockchain to an already-existing infrastructure. Chainlink was developed to tackle this problem. The goal of the plan is to encourage data suppliers like Oracle.
With Chainlink, smart contracts make it simple to access external data. The platform bridges the gap between the blockchain and real-world applications. By enabling smart contracts to access data feeds, APIs, and payments.
Chainlink uses a variety of nodes to collect the required data. The network is consists of two interesting and interactive parts that make it stand out from other cryptocurrency trading platforms. This includes:
On-Chain Component – The term "on-chain components" mainly refers to the Ethereum blockchain-based oracle contracts that assist in tracking and handling user data requests. To enable its processing in native blockchain contracts, on-chain components send requests for off-chain data to the Chainlink network. The native contracts can then match the requests with the appropriate oracle services.
Off-Chain Component – Nodes that could aid in gathering responses to various external requests are referred to as "off-chain components". All of the individual responses are then combined using various consensus techniques to create a single, global response. The blockchain can be connected to off-chain data sources with the aid of Chainlink Core. In short, it is a tool that enables off-chain data translation and subsequent transmission to an on-chain oracle. Off-chain nodes may also be rewarded with LINK, the cryptocurrency used by Chainlink.
Types of
Chainlink

Contracts
The Chainlink network consists of a large number of buyers and sellers who conduct exchanges and transactions utilizing different kinds of contracts. These agreements aid in keeping the platform secure against illegal activity such as theft, fraud, and accounting errors. On Chainlink includes various types of contracts: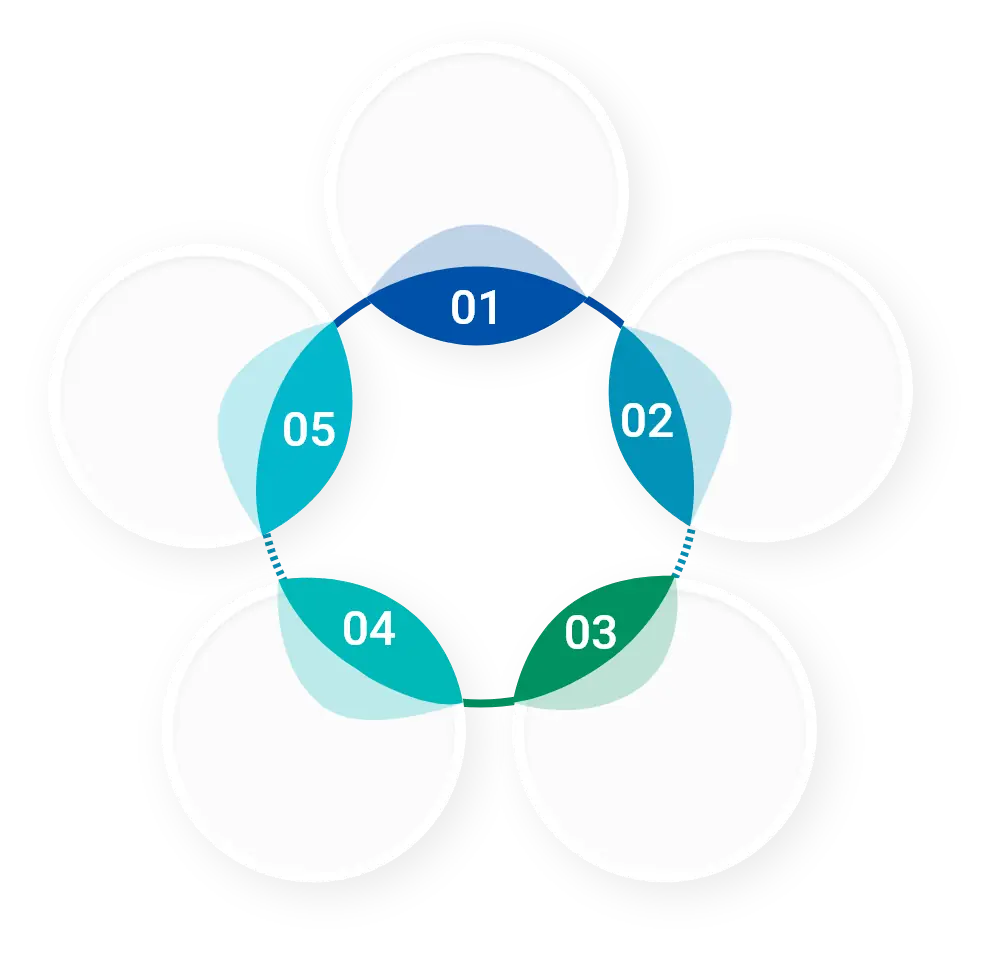 Types of
Chainlink

Contracts
Requesting Contracts
When a smart contract asks for data, a contract known as a "requesting contract" carries out. This takes place as soon as the process begins and the smart contracts ask to communicate information from outside sources.
Service Legal Agreement Contract
This agreement enables the collection of off-chain data from trustworthy sources. This protocol registers on the Chainlink network as an event request. And a Service Level Agreement Contract is generated that corresponds to it. There are three contracts in a service-level agreement.
Reputation Contract
Before removing unacceptable nodes and performing an evaluation, this contract checks an oracle's reliability and effectiveness on the network.
Same Order Contract
This contract is responsible for asking the operators for nodes, gathering their offers, and making sure that the request confirms, by choosing the right number, type, and quantity of nodes.
Aggregating Contract
Before removing unsuitable nodes and performing an evaluation, this contract checks an oracle's reliability and effectiveness on the network.
Basis of
Chainlink

Blockchain Network
The overview of Chainlink's operation and structure gives a clear sense of how unique an oracle service it is. However, a few of its distinctive qualities set it apart from any other oracle on the market.
Oracle
An Oracle is an application that locates and confirms the availability of real-world data before submitting it to a blockchain so that the smart contract can use it. Moreover it is specific for the blockchain's smart contracts, which utilize data. A decentralized oracle network called ChainLink helps to improve communication between off-chain and on-chain data.
On-Chain Functions
The first procedure that uses oracles to process user data requests is the on-chain function. Oracles will accept user requests for off-chain data that are sent to the network and transmit them to the proper smart contract that matches with the oracle to supply the off-chain data that is required.
Off-Chain Functions
Off-chain oracle nodes that are a part of the Ethereum or another blockchain network make up this. The user-request data is collected by Off-Chain nodes, and these nodes analyse the user-requested data using ChainLink Core. To aggregate the results of data processing, ChainLink core transmits the data to an on-chain oracle.
Source and Oracle Distribution
This distinguishes the decentralised character of ChainLink from that of other oracle systems. As the Oracle network avoids centralization, source and oracle distribution are the keys to security and decentralisation. Data collection from several sources facilitates by source dispersal, which also helps to keep a respectable network reputation.
Features of
Chainlink Blockchain

Platform
The ChainLink essentially functions as a decentralized oracle network, identifying, validating, and connecting the blockchain with actual data. As a result, via an external adapter, the smart contract capabilities can now use with another blockchain or off-chain blockchain network. Any blockchain platform can implement this, which has opened the door for smart contracts for fiat money, credit cards, and other types of data. This is the main advantage of the ChainLink approach. The following is a list of ChainLink's additional features.
Generalized Structure
The generic architecture, which acts as a flexible foundation for creating and executing oracles, is Chainlink's most distinguishing characteristic. Without relying on centralized oracles, users can create smart contracts with complete flexibility and connect them to specific oracle networks.
Data Signing
The ability to sign data is a key feature of the Chainlink crypto oracle platform. The technology allows Oracles to sign the information they give on-chain components. Users may be able to confirm the data's provenance from particular oracle nodes with the use of the distinctive cryptographic signature.
High-Quality Data
One of the standout features of the Chainlink blockchain oracle is its value in providing high-quality data from prestigious data suppliers. It gives smart contracts the capacity to access data from outside systems and to send data to other systems for particular activities.
Blockchain-Agnostic Nature
What makes Chainlink so great? The most common answer probably is that it is blockchain-agnostic. It can run freely and natively on any blockchain network, broadening the potential for adoption.
Service-Level Agreements
As part of Chainlink's plans, service-level agreements will also be included. The oracle service would eventually assist users in setting the conditions of the desired task in on-chain smart contracts. Service-level agreements could thereby improve the accuracy of the data that the Oracle service delivers.
Reputations Systems
Another essential feature of the Chainlink cryptocurrency oracle service is the availability of reputation systems. According to the previous performance indicators, users can choose oracles. However, node operators have the benefit of providing more details like identity, third-party certificates, and identity.
Why Choose Our Chainlink
Blockchain Development

Company?
We are a well-known Chainlink Blockchain Development Company with years of experience delivering DApps on the Chainlink technology. We have developed expertise in managing complex processes thanks to our experience in the sector. The following characteristics define us as the top Chainlink Blockchain Development business.
Reputed Blockchain Development Company
Leading-Edge Chainlink Blockchain Solutions
Experts Team of Developers
Detailed Understanding of Clients Requirements
Technical understanding of the Chainlink Platform
Frequently Asked Question
Do you want to know more about Chainlink development services? Check out the FAQs section for more information.
Q. What is Chainlink Blockchain?
Chainlink's decentralized oracle network connects contracts to real-world data to streamline the creation and management of smart contracts while eliminating flash loan assaults, which let hackers uncover a contract hole that can drain liquidity. Chainlink allows dependable, tamper-proof inputs and outputs by decentralising both the data layer and logic layer.
Q. How can you buy Chainlink Tokens?
LINK tokens can be purchased from a variety of places, but the best option will always be a reputable cryptocurrency trading site. Investing through an exchange can be a secure choice if you are still learning how to trade cryptocurrencies. Users can trade on these portals in a secure setting without worrying about the security of their assets. Top-tier exchanges supporting LINK trading include Crypto.com, Coinbase, Binance, FTX, Kraben, and others.
Q. How does Chainlink blockchain function?
The first blockchain oracle network in the world is Chainlink. To guarantee that the blockchain nodes in use and the data they contain are accurate, an oracle network would be able to use the same technology used in conventional blockchains. This procedure, known as the Chainlink Ecosystem, starts when a consumer issues a Requesting Contract for data. Within the blockchain network, this notification will show up and be listed as a blockchain event. A Chainlink Service Level Agreement (SLA) Contract will then be developed based on this listing.
Q. What are the benefits of Chainlink blockchain development?
The Blockchain network gains several significant benefits via Chainlink. Oracles play a crucial role in network growth. They are the driving force behind some of the most fascinating advancements in the blockchain network industry. For instance, DEXs (decentralised exchanges) use oracles to estimate cryptocurrency prices without demonstrating the state of an order book. Additionally, Chainlink enables businesses to use this potent technology in a trustworthy way moving forward. Clients may be confident that the information they receive is accurate and timely. In the event of a single node failure zone, the entire network system instantly replaces it with a higher-ranking alternative.
Q. What are Chainlink LINK Tokens?
The native money token used for Oracle protocol transactions is called LINK. LINK, a cryptocurrency that is supported by the Ethereum blockchain network, is a favourite among investors. These coins aid in compensating the platform's node operators for their services. They receive compensation for a variety of services, such as getting precise and trustworthy data for smart contracts and depositing it with the producers who need it. The LINK coins are based on the ERC20 specifications and are created using the Ethereum network. The coin itself, however, is an ERC677 token. It enables platform users to continue to feel confident in the knowledge that their transactions and transfers are safe.
Q. What is the major use of Chainlink blockchain?
The most reliable alternative for creating sophisticated smart contracts with the same security and dependability as blockchain technologies is currently Chainlink's blockchain oracle service. The variety of real-world applications for Chainlink also casts a positive light on the technology's future. The most popular smart contract use cases supported by the LINK decentralised oracle service are listed below.
The development of smart contracts built on blockchain greatly benefits insurance development. The Arbol crop insurance market serves as a concrete illustration of how Chainlink's crypto oracle can be used in the insurance industry. The oracle helps the insurance market make better decisions by providing meteorological information.
The decentralised oracle can be used by DeFi apps to access interest rates, validate collateralization, and determine asset prices.
The creation of blockchain games using NFTs is another entry in the long list of innovative Chainlink uses. An excellent source of randomness for generating arbitrary in-game scenarios is the decentralised oracle.
Interested in Our services
Our team puts in their time and knowledge to power up your business and deliver outcomes based on clients' requirements. Reach out to us to get an outstanding tailor-made proposal for chainlink blockchain development services instantly.